Spring Properties
A torsion spring generates torsional torque, or moment, from the central axis of the coil. The spring is wound in a cylindrical shape. It is used to apply force in the direction in which the spring is twisted relative to the coil's axis. Aoi Spring has the latest equipment to work the arm into complex shapes, such as a curve or hook. A double torsion spring helps reduce parts and boost operation efficiency in situations where two springs would normally be used and wound in opposite directions.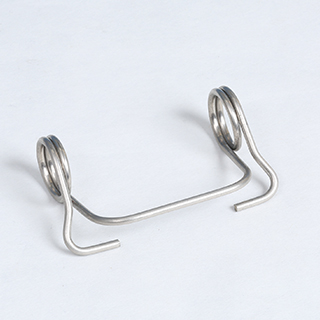 Double torsion spring
Materials: SUS304-WPB
Wire diameter: Φ2.9mm
Application: Automotive parts, Automotive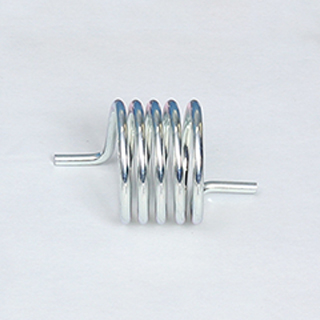 Coiled spring with spread pitch
Materials: SWP-B
Wire diameter: Φ3.5mm
Application: Agricultural machine parts
Notable Achievements
Track Record by Wire Diameter
φ 0.2 mm – φ 4.0 mm
Materials Track Record
| | | |
| --- | --- | --- |
| SUS304-WPB | SUS304-WPA | SUS316 (chemical-resistant) |
| SUS631 (precipitation hardening) | SW-B | SW-C |
| SWP-A | SWP-B | zinc-plated wire |
| nickel plated wire | | |
Applications
Medical
aspirator components
Bicycles
mechanical components
What Makes Aoi Spring Special
* We propose the optimal design for where and how you want to mount the spring.
* With 30 state-of-the-art spring forming machines, Aoi Spring can handle highly challenging projects while meeting tight delivery deadlines.