Equipment

With a diverse array of fabrication equipment and technology, Aoi Spring can answer all manner of production and fabrication needs.
We regularly invest in and upgrade equipment so we can stay on the technological cutting edge.
In addition to keeping our fabrication equipment up-to-date, we install the latest testing machines.
Major Equipment
Wire Springs, Wire-Formed Pieces
| Name | Quantity |
| --- | --- |
| Coiling machines | 34 |
| Spring forming machines | 25 |
Stamping Presses
| Name | Quantity |
| --- | --- |
| 20 to 80-ton presses | 16 |
Testing Machines
| Tester Name | Quantity |
| --- | --- |
| Load testers | 5 |
| Projectors | 2 |
| Toolmaker microscopes | 2 |
| Image dimension measurement systems | 1 |
Other
| Name | Quantity |
| --- | --- |
| Ultrasonic cleaner | 1 |
| Spring application products, automatic swagers/welders | Multiple units |
| Machine tools | 1 set |
Wire Spring Fabrication
Prototype, Small Lot Production
Aoi Spring uses the following equipment to manufacture prototypes and small lots of springs and curved products.
◆Manual coiling machine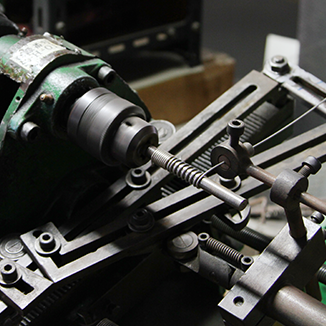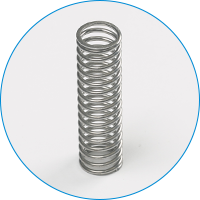 ◆Bending machine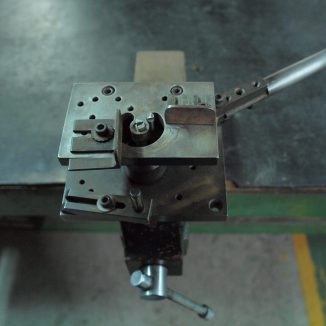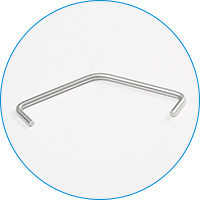 ◆Mycoiler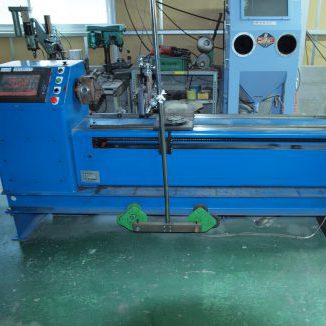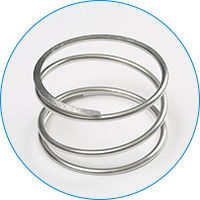 Mass Production
◆Coiling Machines
A coiling machine make basic springs. Aoi Spring can give you better quality at a lower cost thanks to our assortment of fabrication equipment capable of rapid production.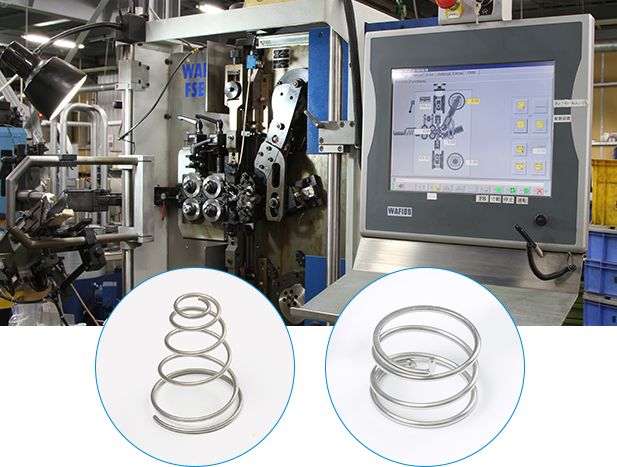 ◆NC Spring Forming Machines
This equipment can manufacture fabricated parts with complex curves.
Aoi Spring has more than 20 state-of-the-art spring forming machines.
We can also handle highly challenging projects requiring good quality and a tight deadline.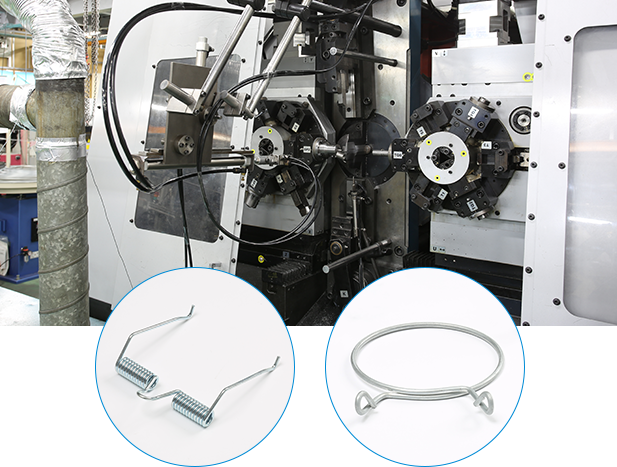 ◆CNC Coiling/Bending Machines
FMU Series
Forming Machines by Wafios AG of Germany
Aoi Spring has four of the latest FMU series models, from sizes 16 to 40 (wire diameter Φ 0.4 – 4.0 mm).
FMU16 (21 axes)
FMU25 (21 axes)
FMU32 (22 axes)
FMU40 (21 axes)
Machines come with slides and nearly all other optional features, enabling fast, precision manufacturing with more complex fabrication.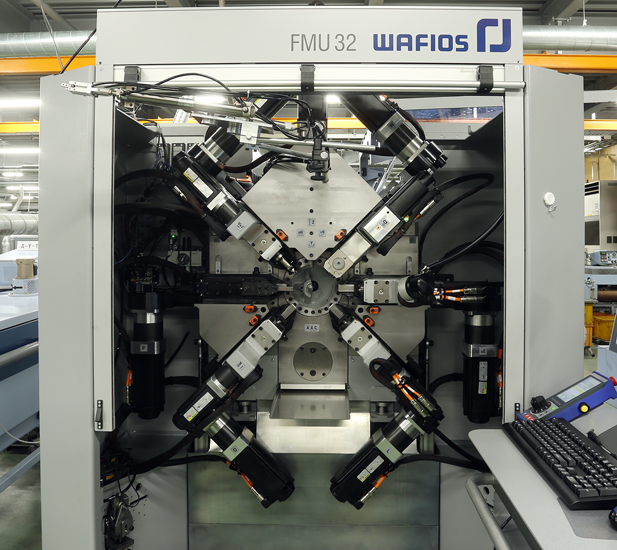 Leaf Springs & Stamped Items
◆Stamping presses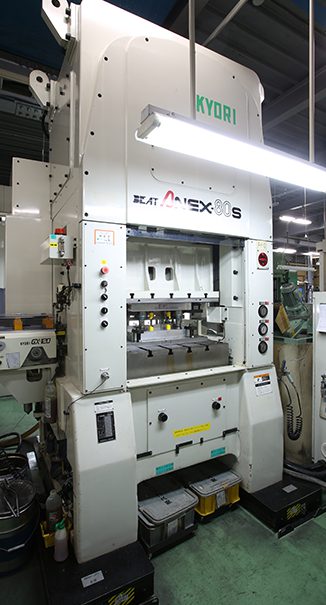 ◆Dies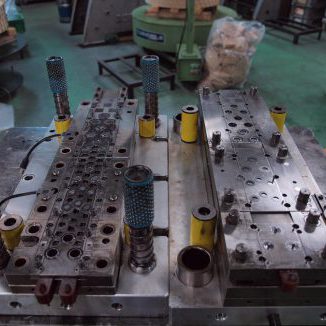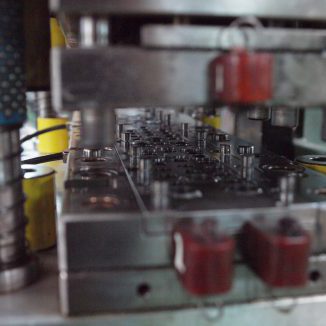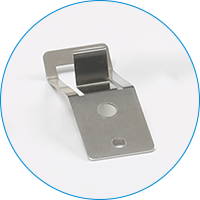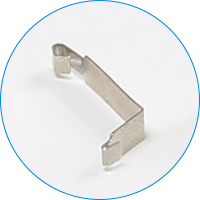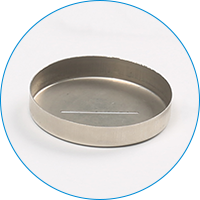 We set a die in the stamping press to produce stamped leaf springs and other stamped items.
Ultrasonic Cleaner
◆Ultrasonic cleaner
This cleaner can remove oil and dust from stamped and wire-formed products.
It's the best choice for cleaning precision parts that must be contaminant-free.
Materials: SUS, aluminum, steel, nickel, titanium, etc.
Washable products: springs, wire-formed products, stamped products, metal sheets, wire mesh, pipes, etc.
Cleaning compartment size (mm): 480 x 625 x 300 (height)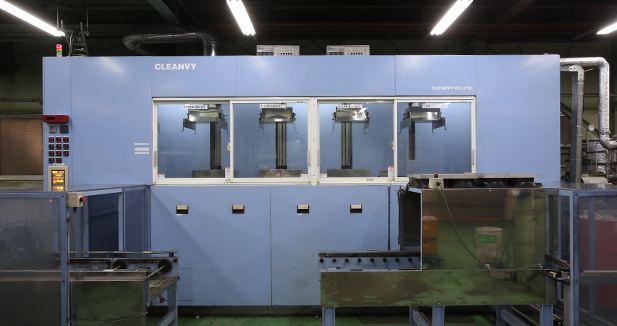 Testers
◆Image dimension measurement systems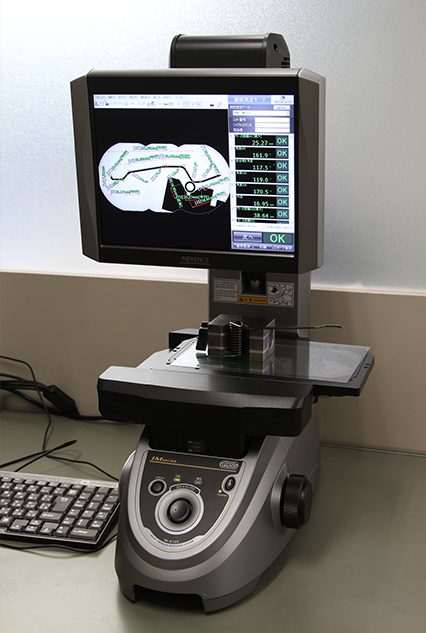 By registering a product's dimensional standards, we can then instantly measure the entire piece with
– Vastly shortens measuring time
– Eliminates deviation between measurements
These and other advantages help improve quality while cutting costs.
◆Load testers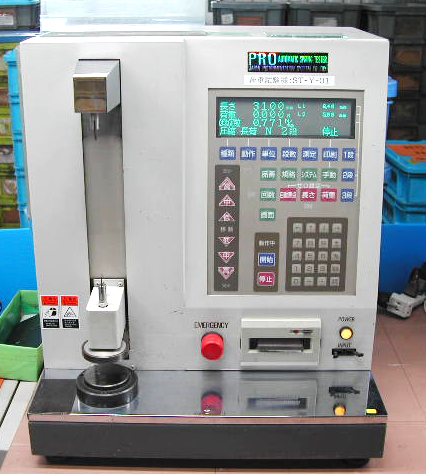 These devices measure the load a spring can bear.